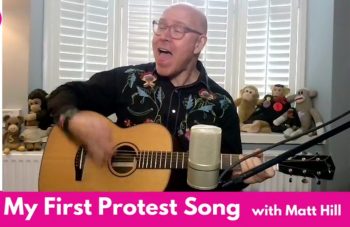 What will happen in the session?
Sing, play, and dance
Join singer-songwriter Matt Hill in this online session for a stimulating musical trip through history, exploring how people have used songs to help express their ideas.
Introduce your little ones to Bob Marley, Joni Mitchell and Bob Dylan, and see how they begin to learn basic music techniques such as singing and making rhythms to support their wellbeing and development.