Represent! Voices 100 Years On podcast series
Download and listen to PHM's podcast series exploring the key stories and objects behind the crowdsourced exhibition Represent! Voices 100 Years On.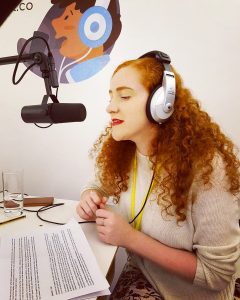 In this six part series, we reflect on those who campaigned for better representation; most famously the suffragists and the militant suffragettes.  We explore what it means to vote and how else you can make your voice heard.  We ask is it ever acceptable to break the law in protest?  And how far have we really come in 100 years?
Presented by Programme Officer and suffrage expert Helen Antrobus, the podcast series covers a section of the exhibition in each episode, exploring key objects and archives in depth.
This podcast series is part of PHM's 2018 programme exploring the past, present and future of representation, marking 100 years since the passing of the Representation of the People Act (1918) and since all men and some women won the right to vote in Britain.