Sign up for FREE Parliament Week activities with PHM, Mon 4 – Fri 8 November 2019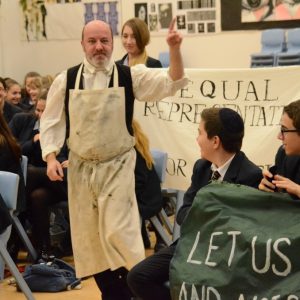 For Key Stage 2, Key Stage 3, Key Stage 4, youth groups and community groups.

Is your voice heard? In the 200th anniversary year of the Peterloo Massacre, we want to shout about your experience of democracy. Included is a Living History performance and resources to make an animation looking at issues important to you.

Register your interest by Thursday 17 October 2019.
Register your interest