Listen to the Represent! Podcast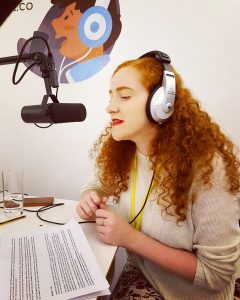 Download and listen to PHM's podcast series exploring the key stories and objects behind the crowdsourced exhibition Represent! Voices 100 Years which was on show at the museum from 2 June 2018 to 3 February 2019.
Part of PHM's 2018 programme exploring the past, present and future of representation, marking 100 years since the passing of the Representation of the People Act (1918) and since all men and some women won the right to vote in Britain.
Listen to the podcasts
Free Online Course
Sign up to take part in free online course Beyond the Ballot: Women's Rights and Suffrage from 1866 to Today.  Explore the campaign for women's right to vote and its impact on women's rights and equality to the present day.
Online course
Manchester suffragette banner, 1908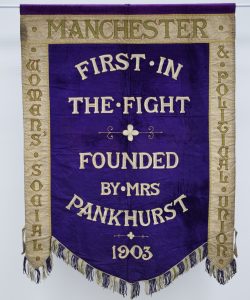 Discover what the Manchester suffragette banner can tell us about the Women's Social and Political Union (WSPU) campaigns and their First in the Fight message.
Learn more about the significance of the banner in the blog post  and  short film by PHM's Head of Collections & Engagement Jenny Mabbott.
The Manchester suffragette banner is one of the ten treasures chosen by the PHM team that capture the ethos, spirit and importance of the museum's collection.
Ten treasures