Open Kitchen Cafe & Bar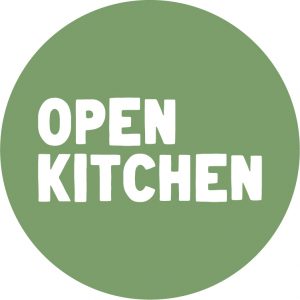 Alongside working with a range of food businesses to source perfectly edible food that would otherwise go to waste, Open Kitchen purchases ingredients from a sustainable food chain – local, seasonal, organic, independent, short supply chains and Fairtrade – supporting other ethical businesses and social enterprises, making it the first of its kind in the UK to take this combined approach.
All menus will change regularly to follow the seasons, work directly with local producers, and to allow Open Kitchen to incorporate as much beautiful food that would otherwise go to waste as possible into their menus.
Vegetarian, vegan and gluten free options always available.