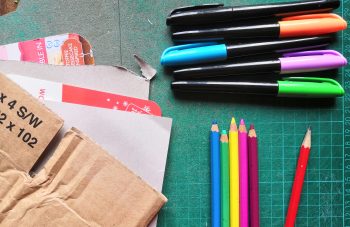 Step 2 - Find your materials
All you need is something to doodle on and something to doodle with.
These are some things you could use:
pencil, paper, felt tips, colouring pencils, cling film, flour, paints, tape, smooth pebbles.
Can you think of any others?
We challenge you to find recycled or reusable materials to do your doodling on and follow these activities digitally instead of printing them.