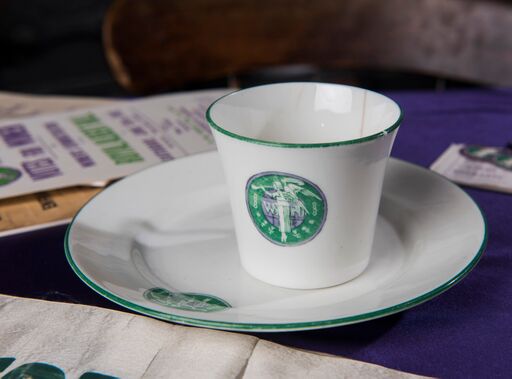 Suffragette tea set on display at People's History Museum
18 December 2018
To complement the public display of a suffragette tea set designed by Sylvia Pankhurst we asked Dr Alexandra Hughes-Johnson, suffrage historian and Women in the Humanities Research Co-ordinator at the University of Oxford, for the story of its former owner, suffragette Rose Lamartine Yates (1875-1954).
Until recently Rose Lamartine Yates has remained a relatively unknown figure in the history of the women's suffrage movement and despite attempts by historians Elizabeth Crawford, Gillian Hawtin and Gail Cameron to shed light onto Rose's suffrage career, she is often still remembered for her friendship with the Emily Wilding Davison and her role as the first guard of honour to her coffin at Emily's funeral on the 14 June 1913.
Subscribe for email alerts
If you'd like to receive an email whenever we publish a new blog, just click below to subscribe.
Subscribe to blog