People's History Museum announces Bernard Donoghue as new Chair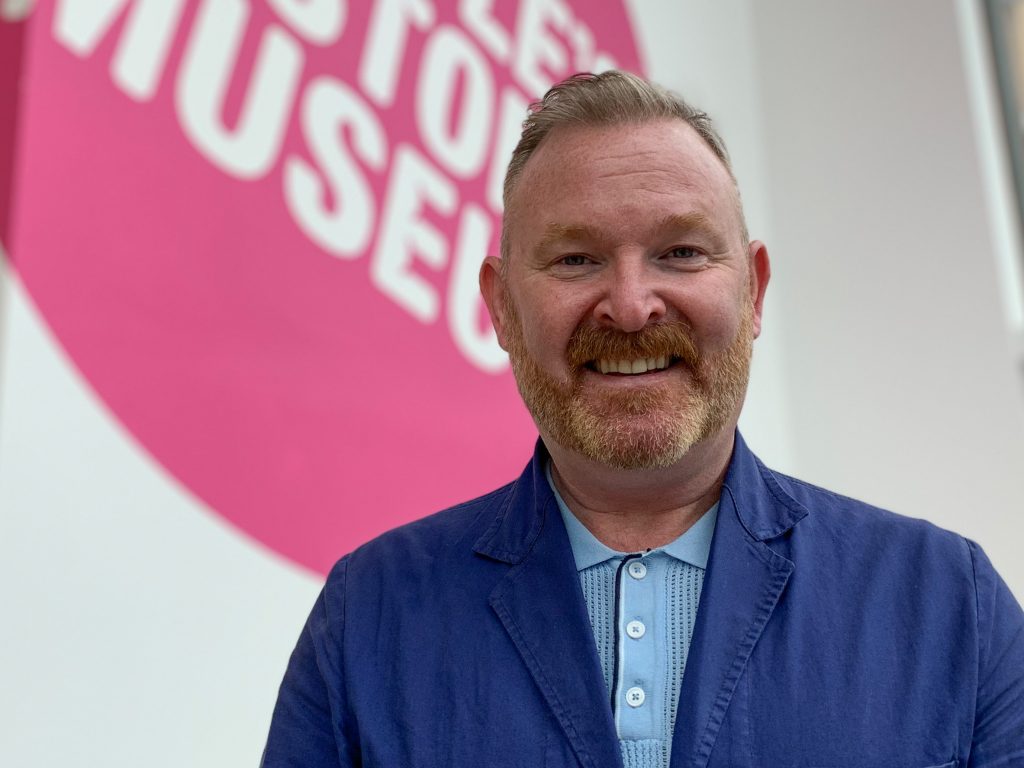 People's History Museum (PHM), the national museum of democracy, has announced that Bernard Donoghue has been appointed Chair of its Board of Trustees.  A leading figure in the tourism and heritage sectors, Bernard brings an incredible wealth of experience and passion to the role.
Bernard has been a Trustee of PHM since 2018 with Lord Steve Bassam and Martin Carr having been Co-Chairs since November 2019.  Prior to this Baroness Jan Royall was Chair from January 2016.  From its earliest beginnings People's History Museum has been driven by people dedicated to sharing and exploring the stories and ideas of those who have fought for rights and freedoms for all, and those who are continuing to campaign for change today.
Bernard Donoghue, Chair of People's History Museum, says, " I am delighted and honoured to be elected as the next Chair of the Board of the People's History Museum.  It's a particular privilege to be succeeding Lord Steve Bassam and Martin Carr, the current Co-Chairs, and Baroness Jan Royall, their predecessor. They, with the Board, Katy Ashton, the Director, and all of the team have built on strong foundations and I am excited to lead the museum over the next few years.
"I first visited the museum over 10 years ago and found a remarkable jewel of a museum fizzing with ambition, radicalism, with an astonishing collection and a visible commitment to tell the story of people power and the fight for justice, equality and democracy.  I joined the board in 2018 because I was hugely impressed by the museum's Never Going Underground: The Fight for LGBT+ Rights exhibition, co-curated with the community, and I became Chair-designate when we reopened to the public and launched a memorial exhibition to the late Jo Cox MP.
"This is a museum that doesn't stand still.  We receive our mandate from the ongoing campaigns for freedom from around the world, and in this country, and we have a duty to tell those stories, and those from the past, honestly and openly.  We tell the stories and show the evidence of ideas worth fighting for, and our extraordinary team, across all departments, as well as our volunteers and community partners, bring those stories to life and make them as accessible as possible.  I look forward to working with everyone in the museum, and our partners and supporters, to take the museum into its next exciting chapter."
As Chief Executive of ALVA (Association of Leading Visitor Attractions) Bernard is a respected voice nationally and internationally for the tourism sector, and during the challenging times created by Covid-19 the work he has done, and the impact that this has had, to lobby the government and represent the sector in the media has been taken to an unprecedented level.  Bernard has held numerous board roles, including the WWF-UK and Centrepoint, been a member of the UK Government's Tourism Industry Council since 2015 and in June 2021 was appointed as Chair of Bristol Old Vic.  He also has a strong affinity with Manchester and the city region having been a Board Director of Marketing Manchester and Chairman of VisitManchester.
Katy Ashton, Director of People's History Museum, says, "People's History Museum is represented and supported by an incredible board and team; the brilliance and dedication of our outgoing Co-Chairs Lord Steve Bassam and Martin Carr and previous Chairs, have helped to shape us into the organisation that you see today.  As we look around the world our relevance has never been more paramount and our ambition for telling the stories of ideas worth fight for past, present and future has never been greater.  So we are thrilled to welcome Bernard as our Chair at this time and enormously excited about the possibilities; his enthusiasm and passion for People's History Museum, the work we do and the way we work is palpable.  We look forward to continuing to develop our groundbreaking work and achieving our goals for the future."
Bernard takes on the role of Chair in the year that People's History Museum explores the theme of migration across the museum's programme of activities.  A bold, challenging, moving, dynamic collection of exhibitions, stories, interventions, workshops and more that captures the essence of a museum that continues to break boundaries; leading the way in its work with communities and individuals to tell their stories through their voices, co-creation and collaboration.
People's History Museum's opening hours are Wednesday to Sunday, from 10.00am to 4.00pm.  The museum and its exhibitions are free to visit with a suggested donation of £5.  To find out about visiting the museum, its full exhibitions and events programme based both at the museum and online visit phm.org.uk, and you can keep up to date with the latest news by signing up to receive PHM's e-newsletter, subscribing to the blog, or following the museum on social media on Twitter @PHMMcr, Facebook @PHMMcr, and Instagram @phmmcr.
ENDS
For further information please contact Fido PR:
laura.sullivan@fidopr.co.uk / clare.short@fidopr.co.uk
Images: https://www.dropbox.com/sh/ah84wexm6mwepd6/AACgLX9E2OZN7yuPiQmf0WeSa?dl=0
Notes to editors:
About People's History Museum (PHM)
People's History Museum (PHM) in Manchester is the national museum of democracy, telling the story of its development in Britain: past, present, and future.  The museum provides opportunities for all people to learn about, be inspired by and get involved in ideas worth fighting for; ideas such as equality, social justice, co-operation, and a fair world for all.  PHM offers a powerful programme with varied themes; 2018 looked at representation and commemorated 100 years since the first women and all men won the right to vote in Britain, in 2019 the focus was on protest to mark the bicentenary of the Peterloo Massacre in Manchester, the 2020-2021 programme is on the theme of migration and 2022 will explore disabled people's rights and activism.  Previous winner of Kids in Museums Family Friendly Museum Award.
We are hugely grateful for the generosity of our funders who have supported People's History Museum (PHM) during our period of closure and to reopen safely:
Arts Council England, Greater Manchester Combined Authority, Here for Culture, Manchester City Council and The National Lottery Heritage Fund.
About Arts Council England (ACE)
PHM is an Arts Council England (ACE) National Portfolio Organisation (NPO).  The work of PHM is supported using public funding by ACE, the national development body for arts and culture across England, working to enrich people's lives.  ACE support a range of activities across the arts, museums and libraries – from theatre to visual art, reading to dance, music to literature, and crafts to collections.  Great art and culture inspires us, brings us together and teaches us about ourselves and the world around us.  In short, it makes life better.  Between 2018 and 2022, ACE will invest £1.45 billion of public money from government and an estimated £860 million from The National Lottery to help create these experiences for as many people as possible across the country.  artscouncil.org.uk.