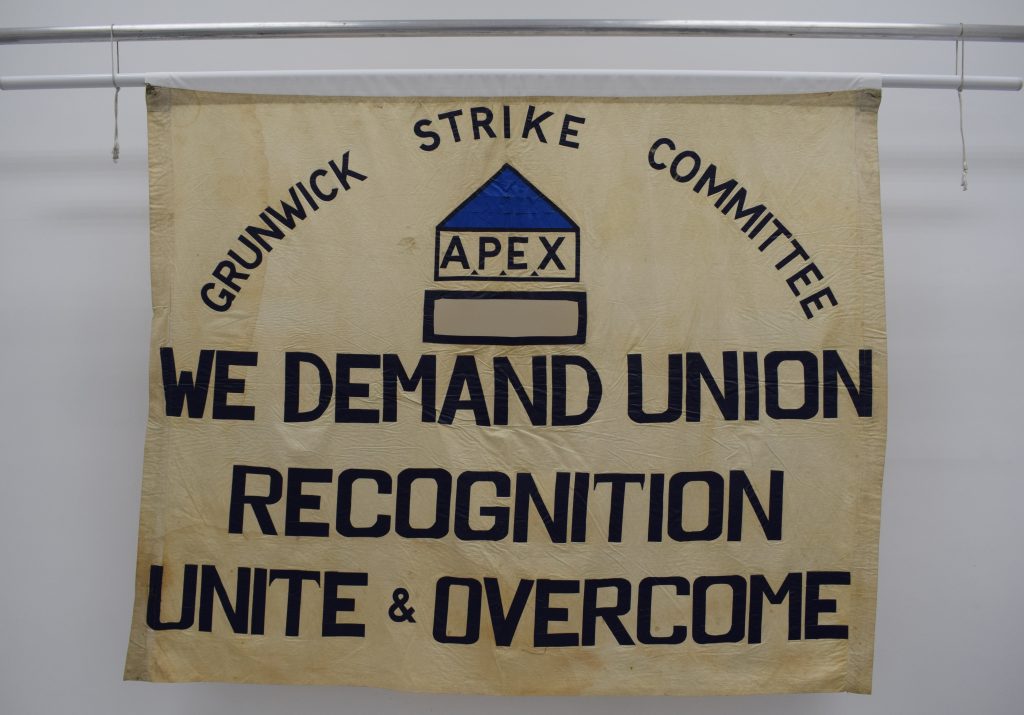 A patient banner and the problem with plastic
6 March 2020
People's History Museum houses the world's largest collection of trade union and political banners.  In this month's blog, our Conservator, Kloe Rumsey shines a light on the conservation work she undertook to prepare a previously unseen banner for our 2020 Banner Exhibition.
Subscribe for email alerts
If you'd like to receive an email whenever we publish a new blog, just click below to subscribe.
Subscribe to blog