Doodle Den - online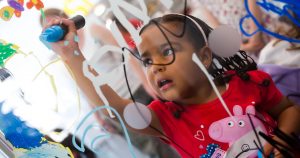 Make a den, pick up a pencil and explore PHM's collections through sketching, scribbling and silliness.
Suitable for age 3 to adults.
Get doodling!
The Fabric of Protest - online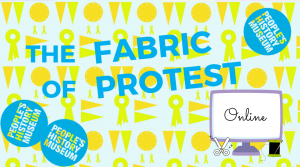 Once a month join this informal creative workshop with artist Helen Mather for an hour of stitching, chatting and sharing, inspired by the museum's collections.  Accompanying resources provide inspiration and ideas for creativity online and at home.
Suitable for age 11 to adults.
Get creative
Make a campaign film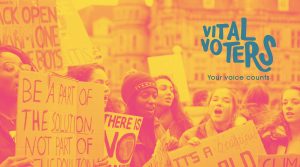 As the Vital Voters of the future, PHM invites young people to take a three minute film challenge to let the world know what matters to them.
Suitable for ages 10 to 17.
Get involved