Exhibitions and events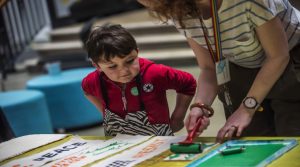 PHM offers an engaging programme of Family Friendly exhibitions, installations, events, workshops, and activities, to connect you and your family with the museum's unique collections and stories.
Suitable for a range of ages, see individual event information.
What's on for families
PHM shop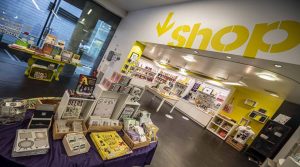 PHM shop is filled with books about inspiring people from history, to inspire little radicals for the future.  Pocket money friendly souvenirs and gifts such as jigsaws and playing cards inspired by the museum's collections are perfect for keeping little ones entertained.
Recurrent winner of the "Toymark" Good Practice Award, PHM shop is recognised for its inclusivity and for challenging gender stereotypes by the Let Toys be Toys campaign.
Have a browse
Open Kitchen Cafe & Bar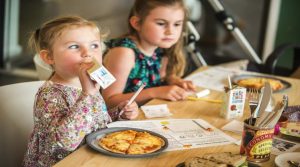 Take a break from exploring with a sustainable, ethical, and delicious food experience at Open Kitchen Cafe & Bar at PHM; offering breakfast, lunch and drinks to grab and go, or sit in and enjoy.
Open Kitchen is working in partnership with PHM to develop a Family Friendly offer to ensure the cafe is welcoming and affordable to all families.  The offer will evolve as they meet and chat with more museum visitors, and feedback is welcome to help create a child friendly menu that balances healthy with appealing, even for picky youngsters.
Take a break