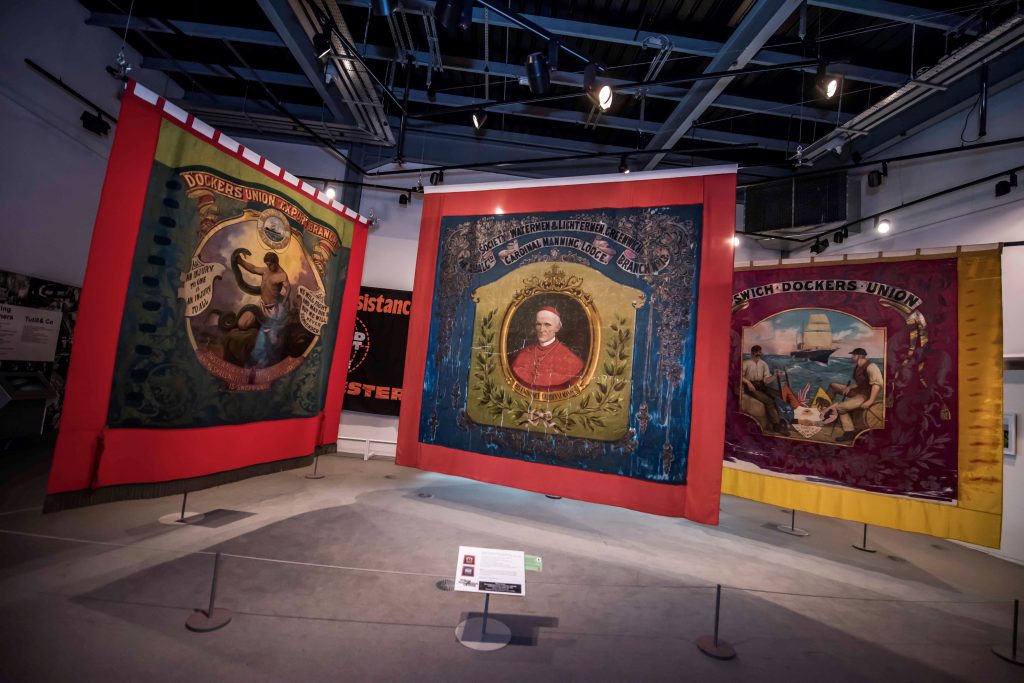 Conserving the Cardinal: Preparing banners for display
17 September 2019
People's History Museum houses the world's largest collection of trade union and political banners. In this month's blog, our Conservator, Jenny van Enckevort explains the painstaking work it took to prepare one of our largest for our 2019 Banner Display.
Subscribe for email alerts
If you'd like to receive an email whenever we publish a new blog, just click below to subscribe.
Subscribe to blog